Monica Burguera Foundation Mission Statement
The mission of the Monica Burguera Foundation (MBF) is to raise funds and awareness to create programs that will educate boaters and create consciousness of the importance of boater's safety. Boating accidents and deaths are preventable! Through education, the Monica Burguera Foundation is working diligently to protect all boaters from boating accidents. MBF believes that boating safety education can prevent accidents and deaths. Since 2013, the Monica Burguera Foundation has certified over 10,000 students through its "About Boating Safety Courses". Our dedication to boating safety through education, conducted in conjunction with the Coast Guard Auxiliary, is open to all in the hopes of saving lives.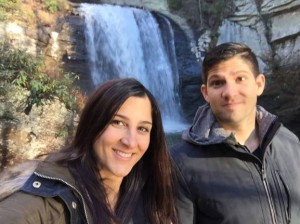 On April 19, 2015 Daniella and Andy Estrella of Key Biscayne, Florida, embarked on the journey of lifetime. The brave brother and sister duo will cycle unassisted from Miami to Seattle over the next two months.
"Our journey will no doubt be full of adventure. We have set up a website WhenTheSunRises.com to document all the good, the bad, and the in-between that happens on our bike tour. We encourage our followers to donate to The Monica Burguera Foundation, a cause very dear to our hearts." says Andy Estrella
"Many people turn a blind eye when it comes to boating safety. They think the water is safe and nothing will ever happen to them. After Monica's tragic accident in 2006, MBF was created and now offers free boating safety classes for everyone who registers through their website. This is why we love and support the cause…they are making a difference out on the water!" says Daniella Estrella
All donations they receive will go to the Monica Burguera Boating Safety Foundation.
"Cycling, golfing and boating are some of South Floridians favorite pastimes. Everyone at MBF is very excited for Daniella and Andy and wish them a very safe journey across the U.S.A. They have always been supportive of the Monica Burguera Foundation and continue the Foundation's goal—to make our local waterways safer through education. Now they will be able to spread the word cross country." says Mari Novo, Director of Operations for Monica Burguera Foundation.
"We ask everyone to prioritize boating safety when on the water and financially by supporting the Monica Burguera Foundation. Our goal is to make Miami's waterways safer through the free boater's safety education classes, which we offer throughout the year" expressed Mari Novo, Director of Operations for Monica Burguera Foundation."
For more information please contact us
Or visit www.mbfBoatingSafety.org Also visit: www.whenthesunrises.com